Bhubaneswar,News Today,16th December 2020:Odisha Chief Minister Naveen Patnaik on Wednesday paid tributes to 'all brave soldiers who fought with exemplary valour' in the 1971 India-Pakistan war.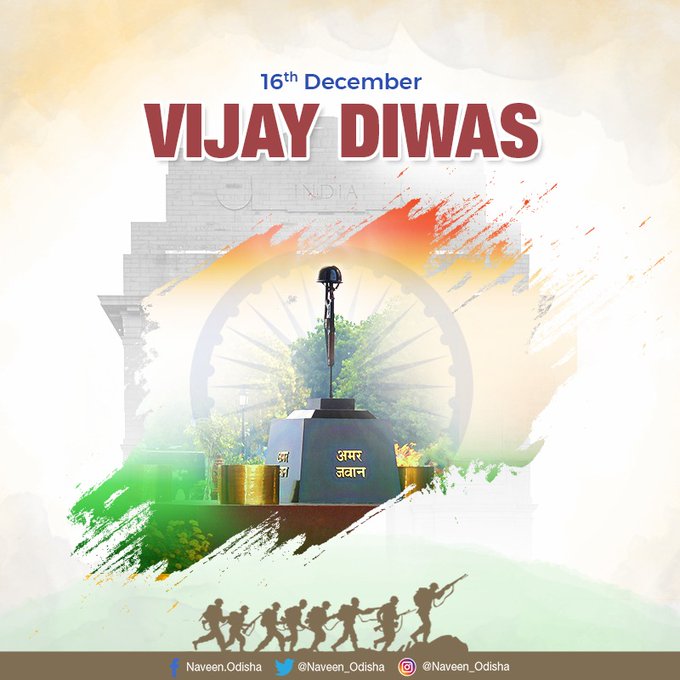 Taking to Twitter, the Odisha Chief Minister said, "On Vijay Diwas, salute to the courage and valour of brave soldiers who fought gallantly for the pride of our nation and laid down their lives to make India triumphant in the 1971 war.
"Vijay Diwas is celebrated every year on December 16 to mark India's triumph in liberating Bangladesh from Pakistan in 1971. The 1971 Indo-Pak war lasted for almost 13 days and ended on December 16. Pakistan's Army General Amir Abdullah Khan Niazi surrendered before the Indian Army and Mukti-Bahini leading to the creation of a new state in India's east called Bangladesh. Gen. Niazi surrendered along with his 93,000 Pakistani troops.