Bhubaneswar: Citizens who are using various types of transport do not need to carry the physical original copies of their driving licence (DL) and registration certificates (RC). They can now get the government- issued RC and DL on their mobile phones through authorised applications.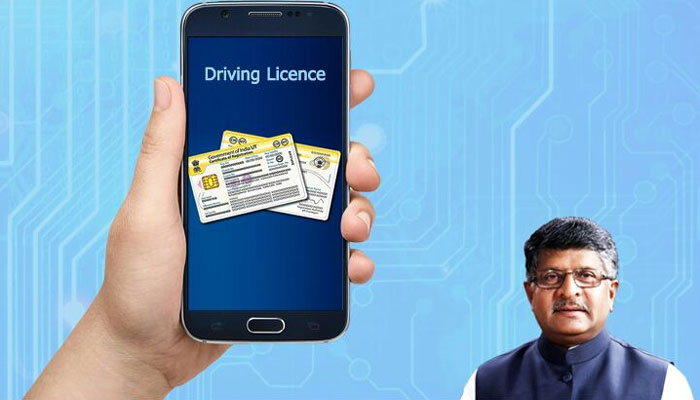 The initiative earlier taken by the Union Road Transport Ministry to use government authorised mobile applications is now gaining popularity. However there had been confusion at the citizens' end as to whether police and motor vehicles officials would accept the e-documents. Odisha Police however, clarified Friday, that the e-documents on mobile will be accepted.
Twin city Police Commissioner Sudanshu Sarangi talked about the acceptance of such mobile-based electronically issued driving licences which would be treated at par with the original during traffic checks. The clarification came to light when citizens brought up the topic online.
When asked about the use of such e-DL and e-RCs through mobile apps, Sudanshu Sarangi said, "Yes, they (e-documents) will be accepted. We don't want to harass anybody. We are just interested in your safety and well-being and in reducing the number of road accidents. So, we will enforce the law strictly. Please co-operate accordingly."
The Road Ministry had earlier announced the use of DigiLocker mobile application where after linking the Aadhar number of the customer with their Driving Licences and Registration Certificates, it will from their official database generate valid electronic licences, RC and other important documents. The Centre had said that such documents should be treated at par with the original documents and had also instructed the states to comply with the same especially during the traffic checks.
Digital documents are acceptable in various government offices and departments through the 'DigiLocker' mobile application. Under Rule 9A of 'The Information Technology (Preservation and Retention of Information by Intermediaries Providing Digital Locker Facilities) Rules, 2016' the documents available via Digital Locker are to be treated at par with original physical documents.
Not only driving-related documents, this app can also be used to get electronic copies of Aadhar, PAN card and many other documents.